Ingutsheni Central Hospital today 04 November participated in the penultimate national clean up campaign for the year 2022.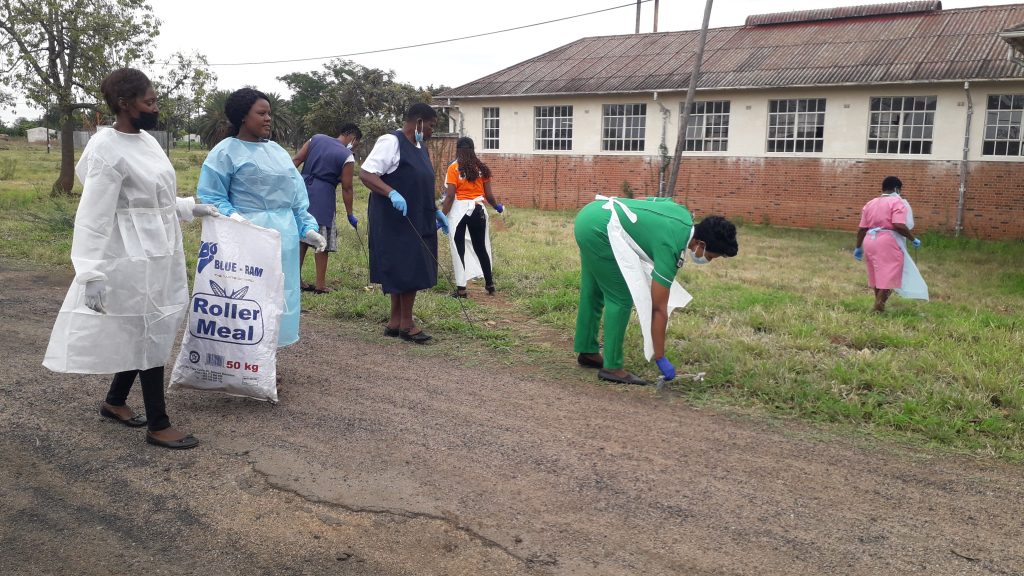 Staff members were engaged in cleaning and picking litter around targeted sections. After the clean up certificates were awarded for the best managed ward and best managed department for the month of October 2022. These were won by St Luke's 2 and the hospital farm respectively.
Speaking while receiving their awards, St Luke's 2 sister in charge, Sister S. Muwi and the farm manager Mr N. Mpofu attributed their success to diligence, dedication and team work.