Occupational therapy is an activity based therapeutic intervention that aims to restore lost abilities in person with illness or disease.
At Ingutsheni Hospital the mental health service users are involved in an intensive repertoire of activities that is meant for them to gain insight into the condition, i.e., to initially understand and come to terms with the illness. This includes knowing the condition, the medications one is supposed to take, the side effects and the importance of compliance to these medicines as well as how the condition affects the individual and those around him or her. Group therapy sessions are mostly utilised to achieve insight based goals. At this initial point activities that are centred on daily living (grooming, meal preparation etc), building confidence, self-esteem and social skills are done to enable the mental health service user to relate to staff, other clients, the community and family.
From here-on the client is referred to other occupational therapy units where activities are centred on building work ethic. These activities are productivity based and include skills acquisition in an appropriate work activity e.g. leatherwork, agro-based activity and crafts. Elements for therapeutic consideration include punctuality, comprehending instructions, memory, and problem solving abilities, task completions, occupational health and safety, relationship building and so on. Clients are also engaged in leisure/recreastional activities that include music and movement, volleyball and soccer amongst others. Spiritual needs are also catered for through the involvement of churches who come and offer church services and other forms of support.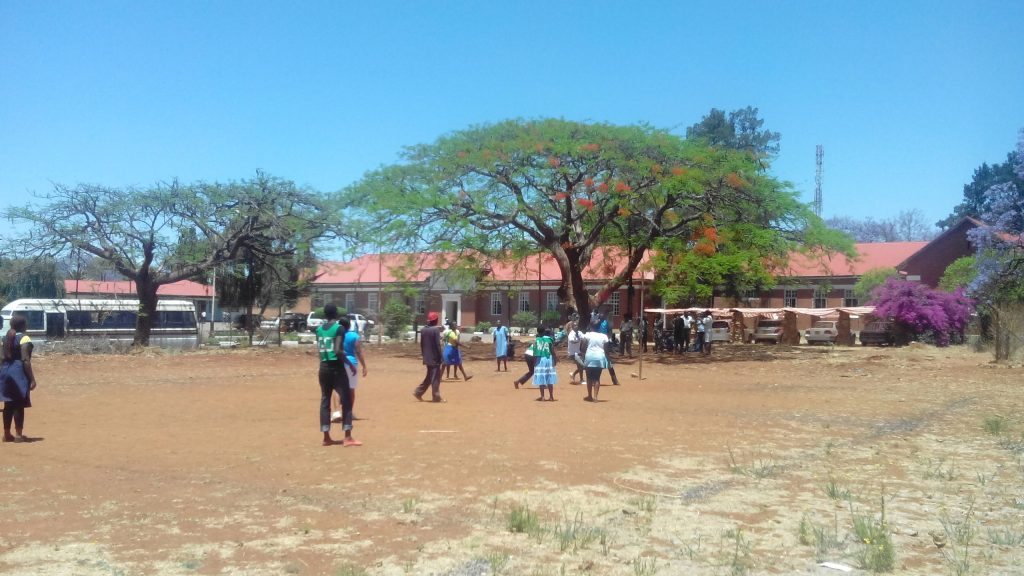 Equine therapy sessions are also done to help children with mild to profound intellectual disabilities improve on sensory integration and movement. Some of these activities are done in partnership with benevolent organisations and individuals. Mental health service users are very functional individuals who can thrive with support from the community and can become independent, contributing meaningfully to the household and community economic and social fabrics.
Mental health problems affect our lives in that they disrupt participation in our day to day activities for example, school activities, work activities, leisure activities and even bathing and interacting with your peers.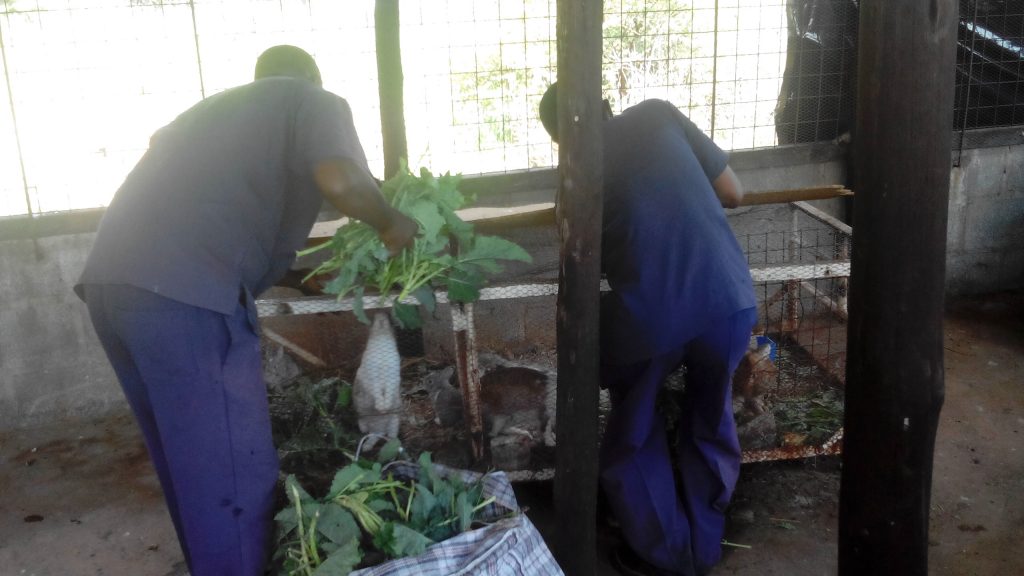 The Occupational therapy department helps persons with mental health problems to be able to do anything they want to do or are obligated to do. This department also helps in allowing people to have a balance in their activities of life.

Aim: is to foster independence in life and enablement of persons with disability to live satisfying lives as contributing members of our society.

Activities Done
Persons who are in the Occupational Therapy Department, will, depending with their individual needs and problems, be helped through one or more of the following:
 Self-care Activities( bathing , grooming, dressing and toileting)
 Work activities (exploration of motivation to work, work interests and ability to look for and maintain employment)
 Social interaction ( social skills , assertiveness,
 Leisure activities (constructive leisure activities, sports, reading, music and movement)
 Group Therapy sessions that cover a plethora of sessions that include mastery of one's condition, substance misuse groups, spirituality,
As part of assessment and treatment programs, our current activities and treatment modalities include:
Arts and crafts
Gardening
Animal Husbandry
Sports
Music and movement
Equine therapy sessions (treatment for clients using horses)
Cookery
Mastery in manning a Café
Organizing visits e.g. museum, ZITF, shopping for reality orientation and preparation for discharge
Library ( we operate a functional library for constructive use of free time)
Because mental health problems affect people differently, we follow a client centered approach
to treatment.