On the 11th of May 2019, Ingutsheni Central Hospital held a ground breaking ceremony for the building of a new set of fowl runs. The event was attended by Chairperson of the Hospital board Mrs S Mhemba-Gumbo, board member Mr C.P Mweyamweya, members of the Hospital executive team, management and heads of departments.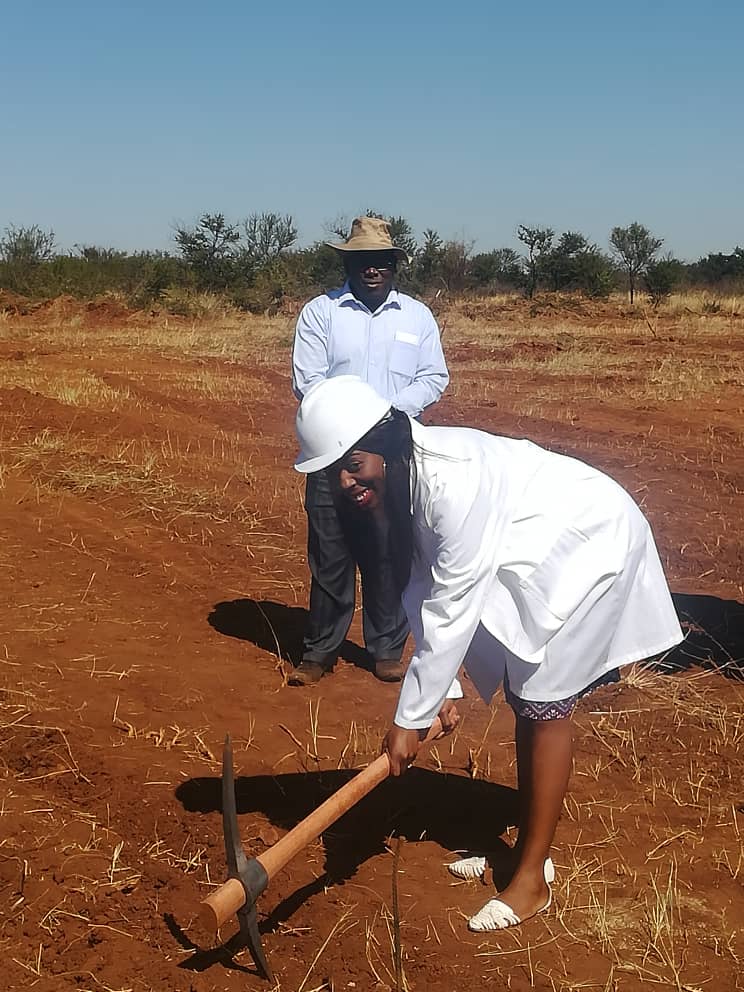 The institution is expanding its current poultry project by adding 2 new fowl runs with a holding capacity of 2000 birds each, with the long term target of adding 3 other fowl runs to have capacity of upwards of 10 000 birds at a given time.
When the project has taken off it should be a revenue stream for the hospital that should improve availability of funds for the running of the institution and ensure provision of quality care for the patients.
Below: The Ceremony in Pictures