On 30th August 2019 The Mothers Union ladies from all Saints Anglican Parish, Riverside once again made a donation to Ingutsheni Central Hospital. This time around the donation consisted of a consignment of beef, cooking oil, bath soap, bath towels, sanitary pads among other items. Leading the team from All Saints Parish was Father Ndebele and Mrs Ndebele together with Mrs V Ncube.
Receiving the donation on behalf of Ingutsheni were the Operations director Mr N Chibvongodze, Public Relations Officer Matron V Chimbindi and other members of staff.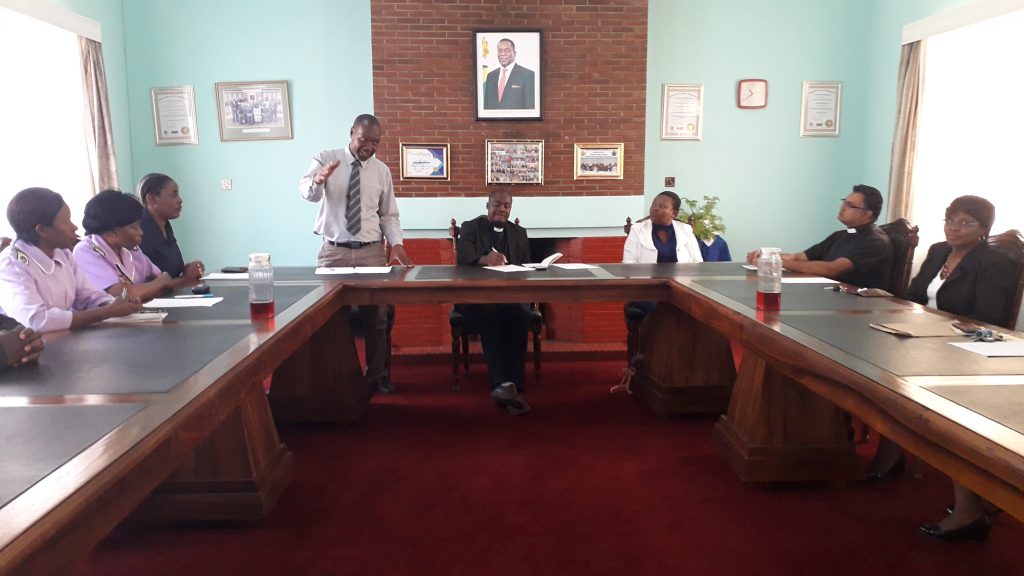 Speaking on behalf of the Institution Mr Chibvongodze expressed gratitude for such a heart warming donation from the Riverside Anglican parish mothers union , which comes at a time when economic challenges inhibit the generosity of others, but has not deterred the Mothers union from supporting Ingutsheni, for this the institution is eternally grateful.
Below images from the donation ceremony held at Ingutsheni…